User management
You can create multiple users for your account. Each user can log into the TachoWeb with his username and password, but only sees the menu items for which he has permissions.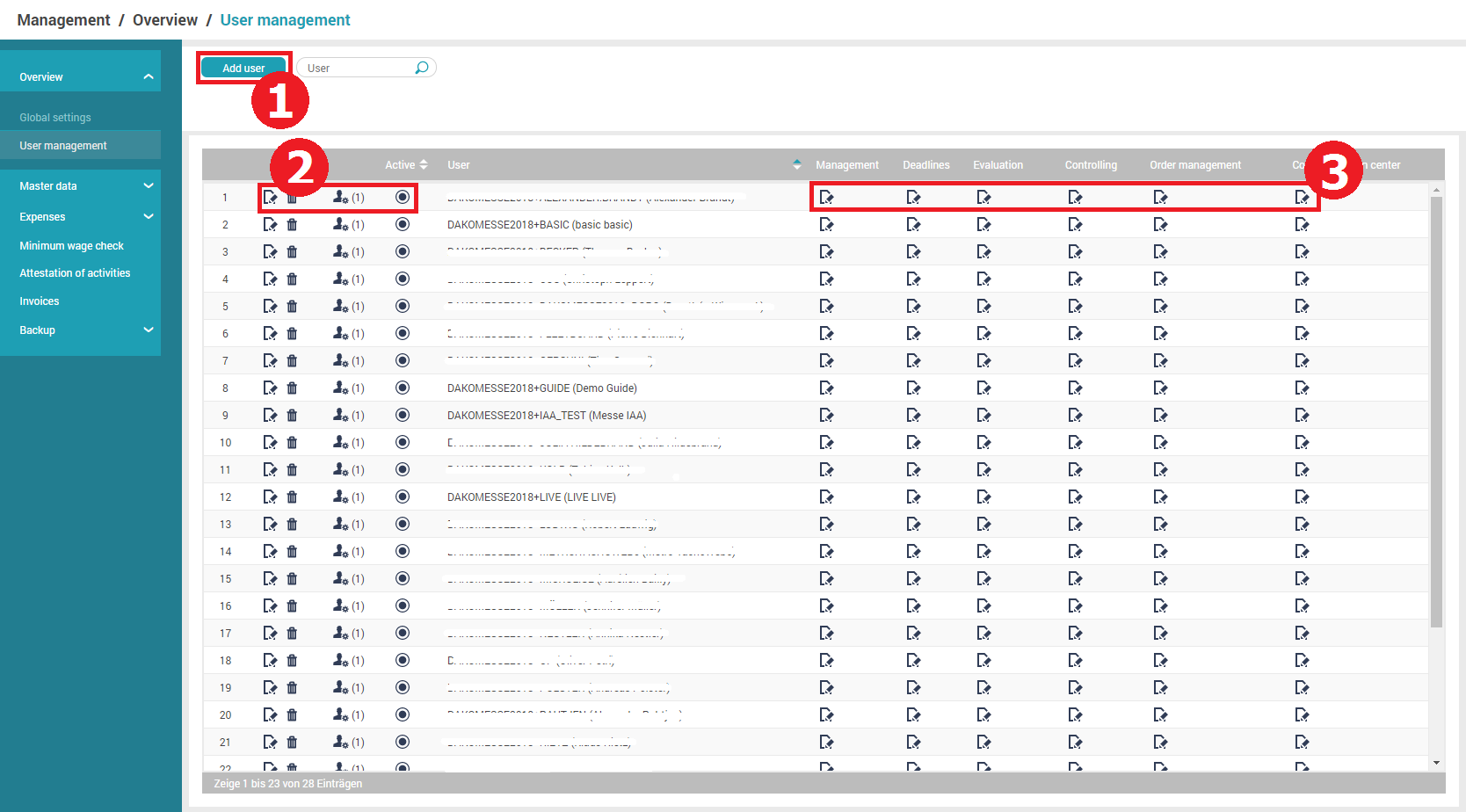 You can:

Add new users
Edit users you already created

Assign user rights
Add user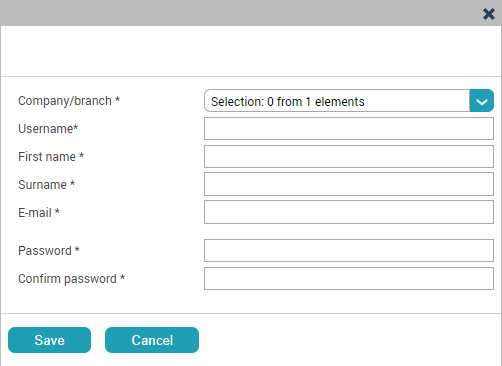 To create a new user:
To log in, the user needs the company ID (can be found in the top right corner in your account: e.g.: D.FIRMENKUERZEL.07747.98) as account name, his login name and the corresponding password.
Edit user
Edit: Click edit-icon in the first column of the respective user.
Im Benutzer Fenster können alle gewünschten Daten (außer Benutzernamen) geändert werden. To change the user's password, click on Change Password.
Deactivate / Activate user access: click on icon

/


Delete : click on the delete icon

Assign user rights
Each user can be assigned rights for the access to the menu items in the TachoWeb, this means that the menu items are visible for him in the TachoWeb or not.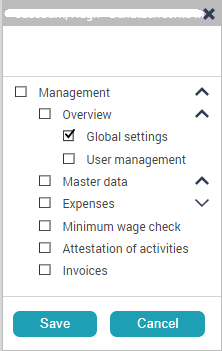 To assign rights for a menu item: